We return to our regular Cozey.
Welcome back fellow traveler! We've missed you!
During the next few days, I will be posting/sharing/featuring all of last month's releases from our H&G design partners that I missed whilst on break.
I'll be sure to include store LMs and any relevant information as well.
A few things that are up and coming for Cozey and SL in general:
– Asian Pacific Islander Festival is from May 1st through 31st & they are still looking for participants! Click here for more info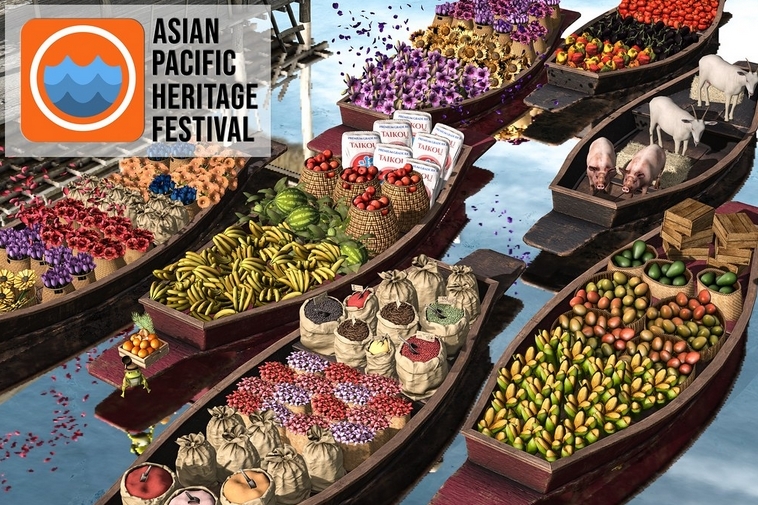 –PottedSL will be having their first Potted Garden Tour April 29th through May 1st! Sign ups are still going on and there is a limited amount of stops.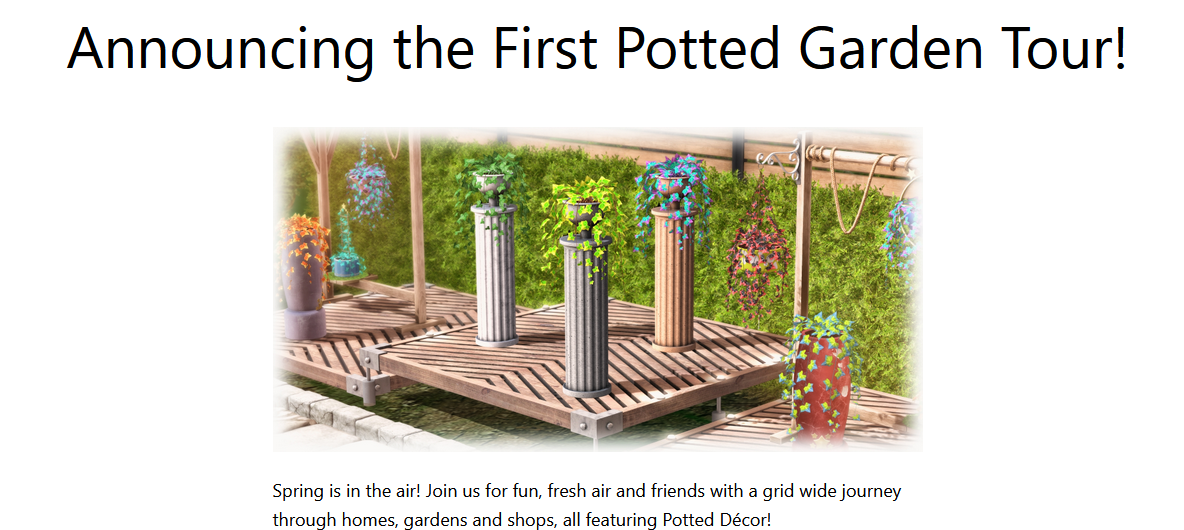 –SLB20 is soon approaching us! 20 years Second Life, WOW! They are still looking for performers, volunteers, and exhibitors. Hard deadline for is May 14th.
We now bring you back to our regularly scheduled blog hopping!
---
Dutchie Iron Bed PG
Dutchie Bombe Chest with decor
Dutchie traditional floor lamp
Dutchie blue and green rug
Dutchie vintage russian alarmclock
Dutchie Pot with Roses
Dutchie hand creme
Dutchie Women's fantasies books
Dutchie traditional table lamp
---
Oh Deer! Haute Couture: Box X 3
Oh Deer! Haute Couture: Dress Form Stamp
Oh Deer! Haute Couture: Dress Form
Oh Deer! Haute Couture: Shutter
Oh Deer! Haute Couture: Frames
Oh Deer! Haute Couture: Box
Oh Deer! Haute Couture: Hat Stand
---
dust bunny . wildflower garland . straight . white
---
BROKEN ARROWS – Natalie Baskets – Big Basket – Light
BROKEN ARROWS – Natalie Baskets – Basket Blanket – Light
North Oak] + Basket Pampas Grass Decor
LODE* Decor – Oleander Vase [white]
Avani Mirko Collection Elm Wood Coffee Table
DISORDERLY. / Vintage Spring / Frames
Eugenia Chandelier Cerulean – Spargel & Shine Homes
Arvelle Sofa Softest Rose – Spargel & Shine Homes
Oh Deer! Used to Be: Wind – Renew
22769 ~ [bauwerk] Neverland Clock (Wendz' Fave Pick..ever)