This a new home to me, I'll be back anytime..
Welcome Weekend, we have missed you! And fellow traveler, you've come just in time for a another treat with Cozey!
This time its dinner & a movie, aren't we the bestest?? You'll find Dahlia's Romantic Dinner place settings at the upcoming Cupid Inc, on Sunday Feb. 5th. You can visit Dahlia's mainstore to see the demo and all the dishes she's updated for Valentine's Day.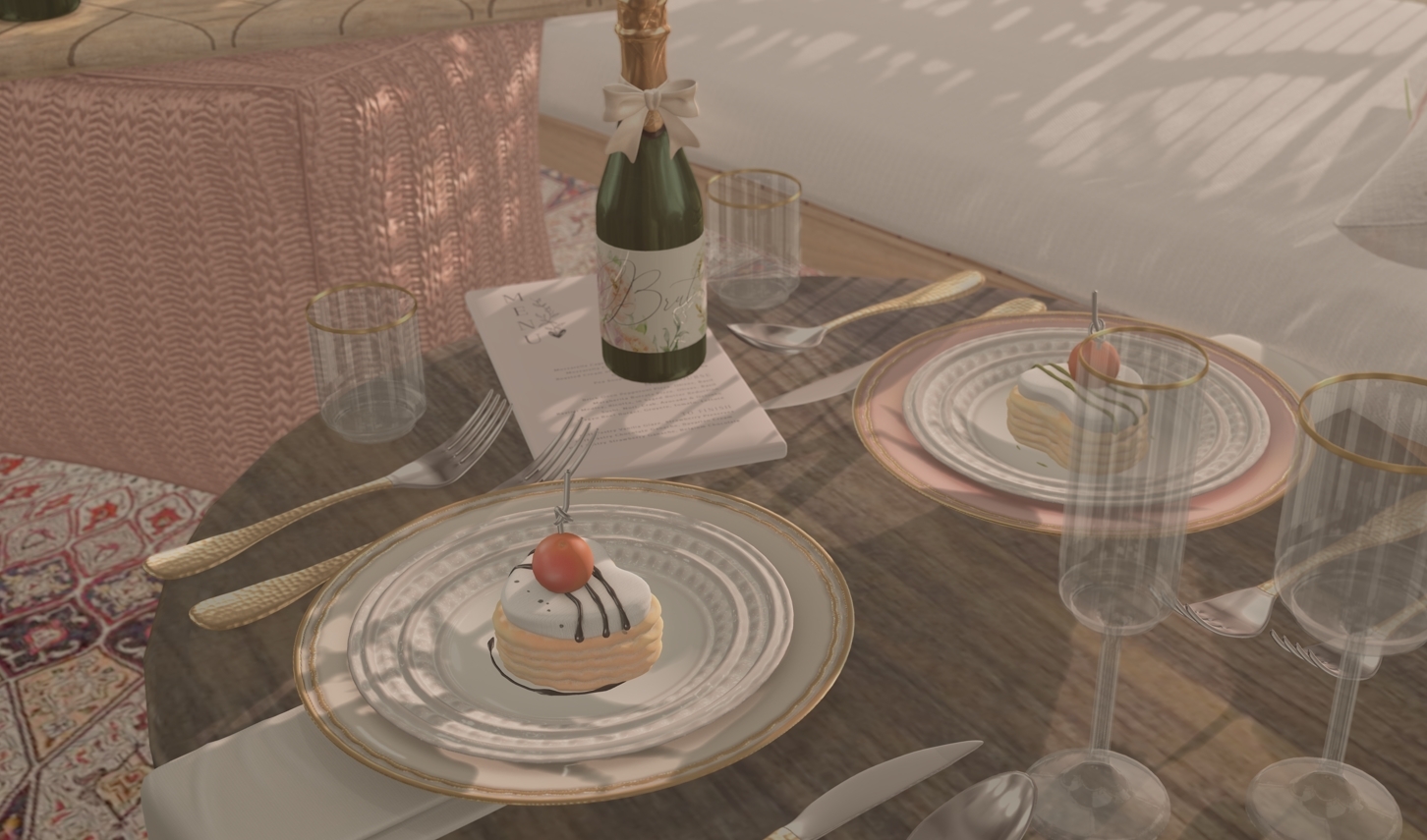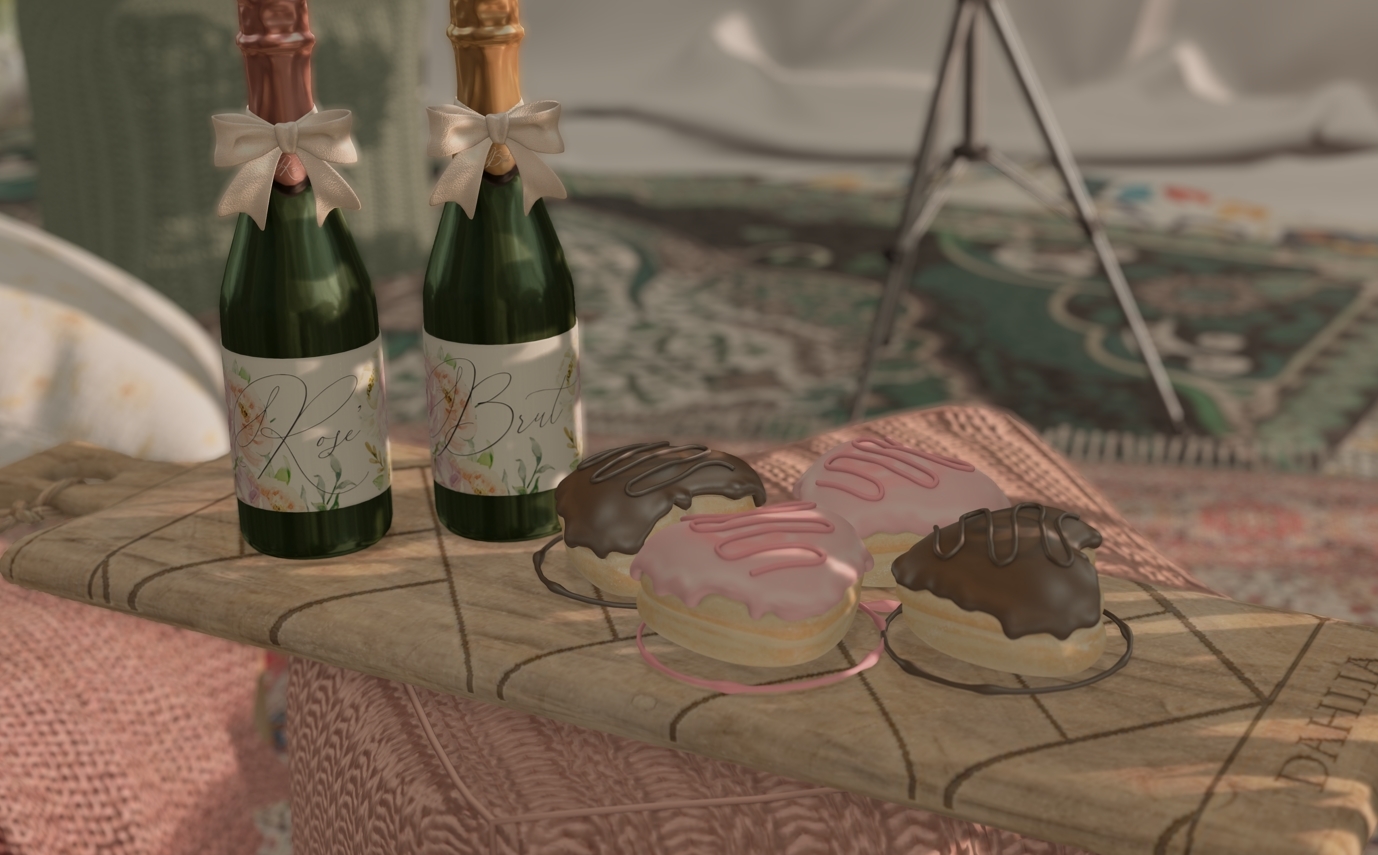 And we're putting on a lil cinema with Pitaya's Outdoor Movie Set available at Cupid's Fault (by Access). There are several color options included in the poufs and pillows, so do check them out first.
It's still pretty chilly here in the Pacific Northwest, but that won't deter me welcoming Spring a little bit early on the grid 🙂 Until next time!
---
Coming soon to Cupid Inc. – Opening Feb. 5th!
Dahlia – Romantic Dinner – Place Setting – Blush
Dahlia – Romantic Dinner – Place Setting – Cream
Dahlia – Romantic Dinner – Stemware – Wine Glass
Dahlia – Romantic Dinner – Stemware – Champagne Glass
Dahlia – Romantic Dinner – Stemware – Short Glass
Dahlia – Romantic Dinner – Pastry Strawberry – Decor
Dahlia – Romantic Dinner – Pastry Chocolate – Decor
Dahlia – Romantic Dinner – Wooden Tray
(Place Setting includes 14 appetizers/entrees/desserts in total)
@Cupid's Fault (by Access)
Pitaya – Outdoor movie – Lounge Chair
Pitaya – Outdoor movie – Pouf
Pitaya – Outdoor movie – Rugs
Pitaya – Outdoor movie – Pillows
Pitaya – Outdoor movie – Screen
Pitaya – Outdoor movie – Projector

---
Dahlia – Posh – Low Table – Gold
Dahlia – Posh – Single Champagne Bottle – Brut Single
Dahlia – Posh – Champagne Bottles – Dispenser
hive // rattan room divider . white
hive // spiral boxwood topiary . lighted
tarte. english ivy
Cube Republic Bearded Iris
Cube Republic Sedge
Konoha – Salix goppi (willow)
Konoha – WildlyFluffy Natoma Grass
(Fundati) Giant Oak Tree III -Sakura-
Trompe Loeil – Sverre Cabin Red &Teal
PLAAKA WaterBowlBiotope