A colorful and tasty spread prepared with happy hearts and welcoming spirits!
Like where do we start, though?! Today's menu is a wonderful assortment from MB (MonkeyBanana), Shifuku, and Andika!
We are always on the look out for SL foodstuffs that represent and this week has been very fruitful. A new Osechi for 2023, traditional Japanese sweets & a savory hot pot just for us!
Here are more upclosers!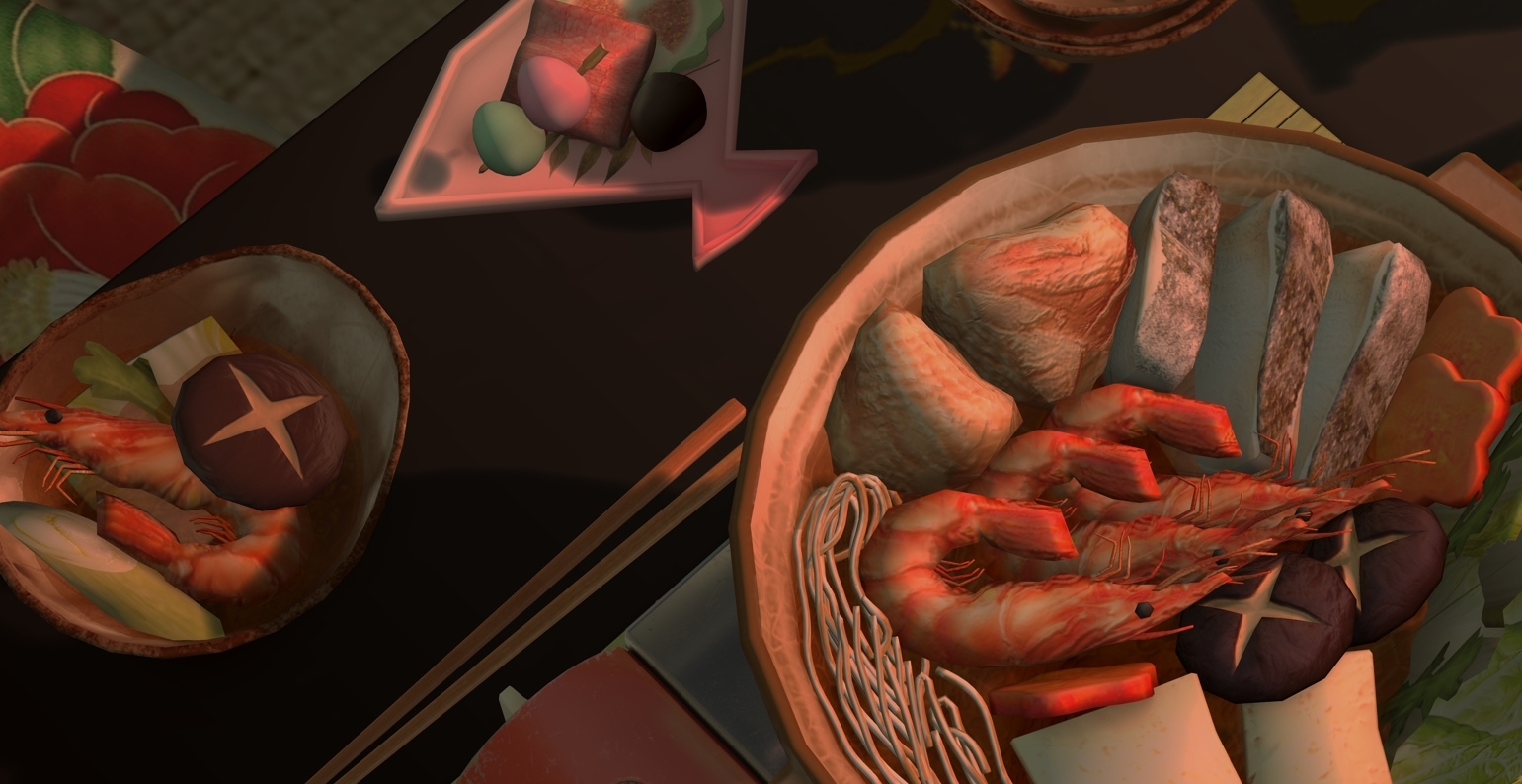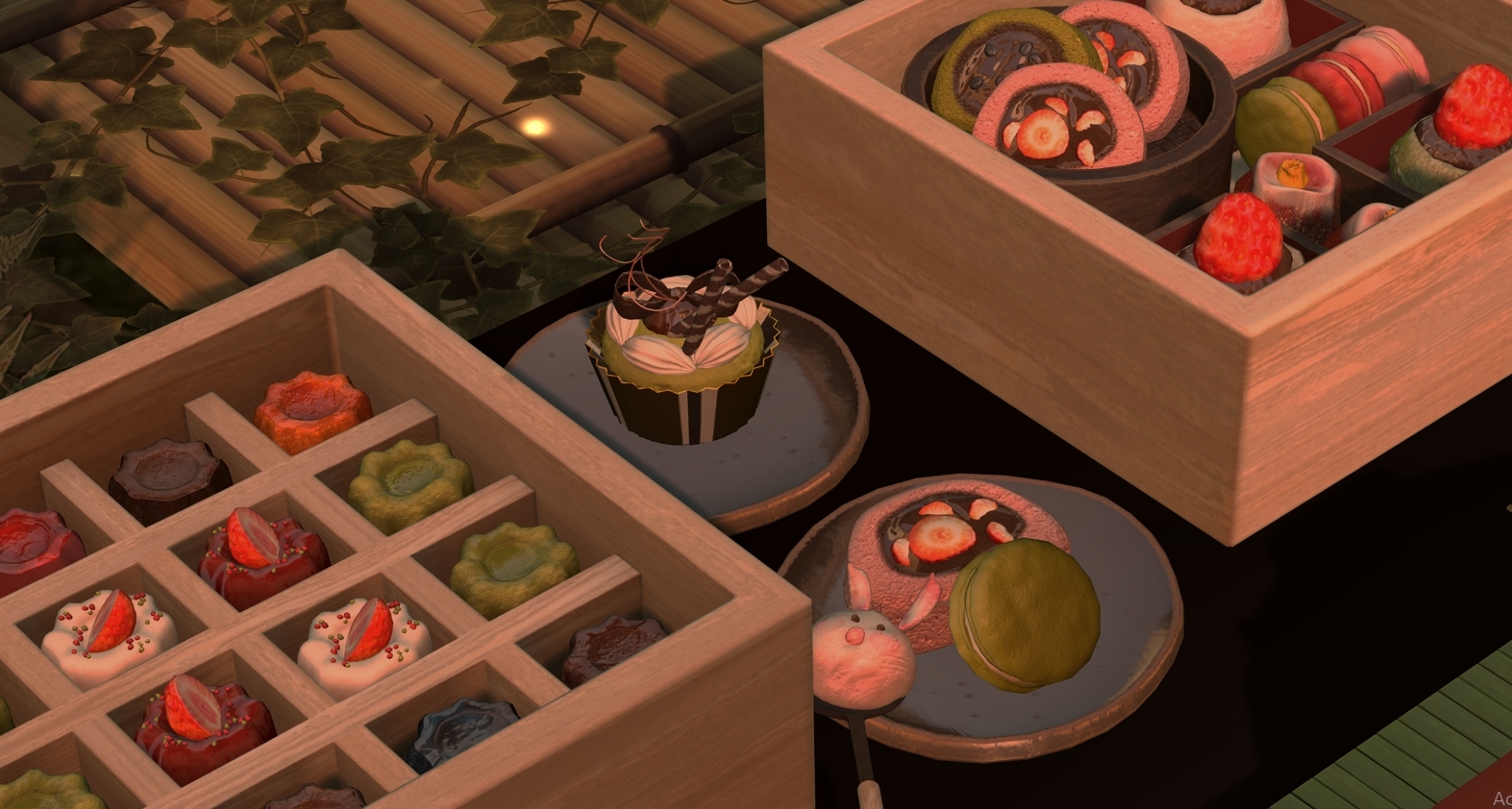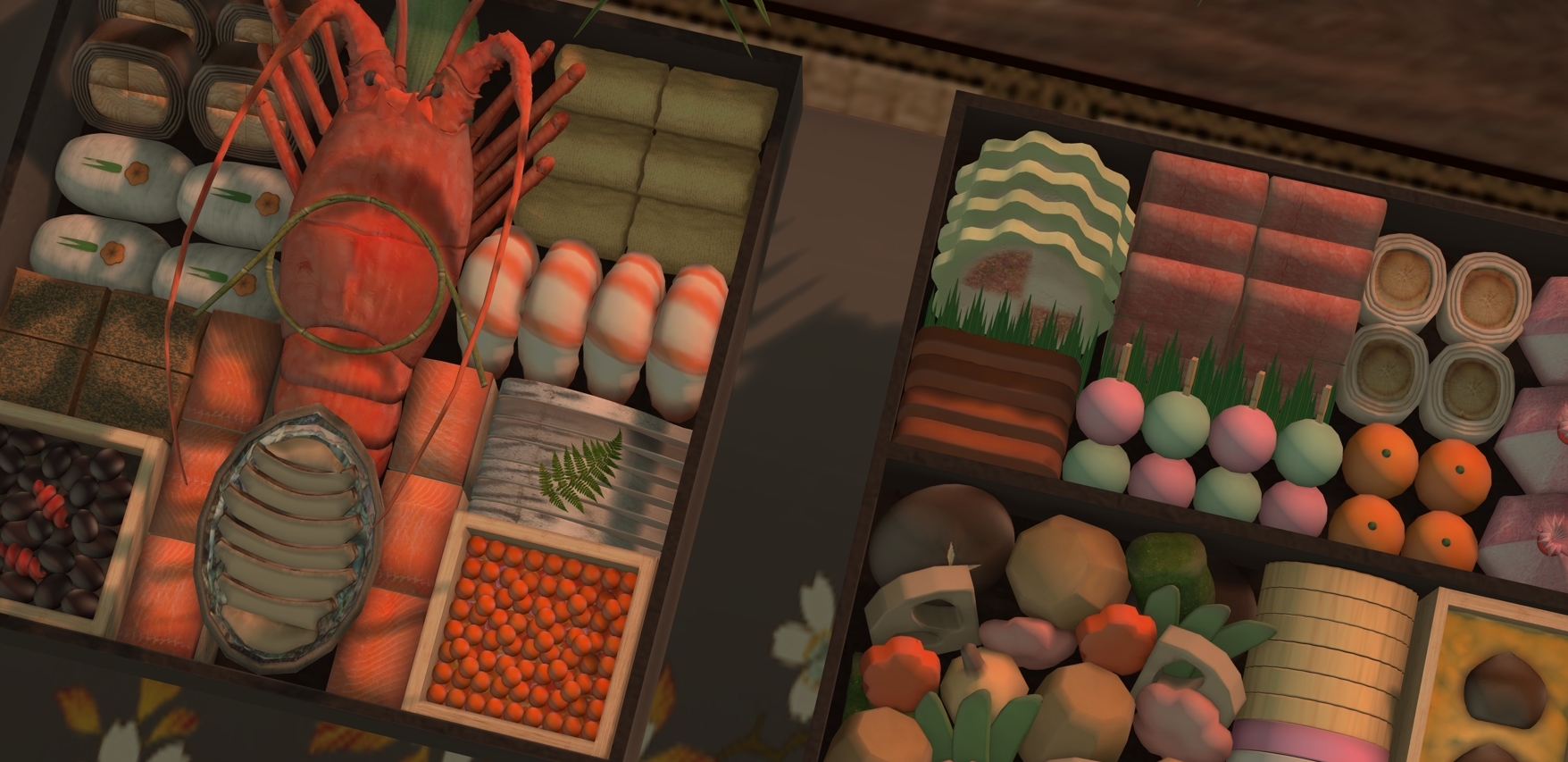 The realism of some of the seafood is just mind boggling to me. And the texture renderings, oh my lordt… how can I not pick them up for hoarding I mean, collecting?
And each dish from each designer are in fact dispensers with animated single servings sooo you can feast properly with your pals!
Let's have a bite!
---
@Japonica
[MB] New Year Japanese Meal (Osechi)
[MB] OSECHI 2023 -Ninojyuu-
[MB] OSECHI 2023 -Ichinojyuu-
[MB] OSECHI 2023 -Kozara 1 display-
[MB] OSECHI 2023 -Kozara 2 display-
andika {Sweets-Jubako} Canele
andika {Sweets-Jubako} Strawberry& Matcha a la carte
andika/Strawberry cake roll
andika cupcake-Matcha 1
andika Decor-Rabbits Spoon
Schadenfreude Kagami Usagi Offering
---
[SHIFUKU] YOSE NABE (Hot pot) w/ Stove
[SHIFUKU] Small bowl 02
[SHIFUKU] Small bowl 01
[SHIFUKU] Piled Small bowls
[SHIFUKU] Pot lid w/ Tools
Dahlia – Takashi – Sake Glasses – Red
220ML – Peace & Sake – Bamboo Mat 1
[[RH]] RH Design House – ZABUTONS
[[RH]] -KURA- ZATAKU (Table)
[[RH]] -KURA- BOTAN Vase (Peony) Red
Soy + Toro. potted butterfly palm
Soy + Toro. water bamboo
PANIQ – Heiwana Potted Bamboo
Dutchie decorative slippers
[MB] OKAZARI -New Year Decoration- 2019