These holiday posts has me getting all post card ready!
You'll find the Nomad buoyant floatables at the current round of Collabor88, along with these magnificent static snowflakes from Half-Deer, annnddd Barnesworth Anubis' latest build, the Visby Cottage. I also took a selca to commemorate!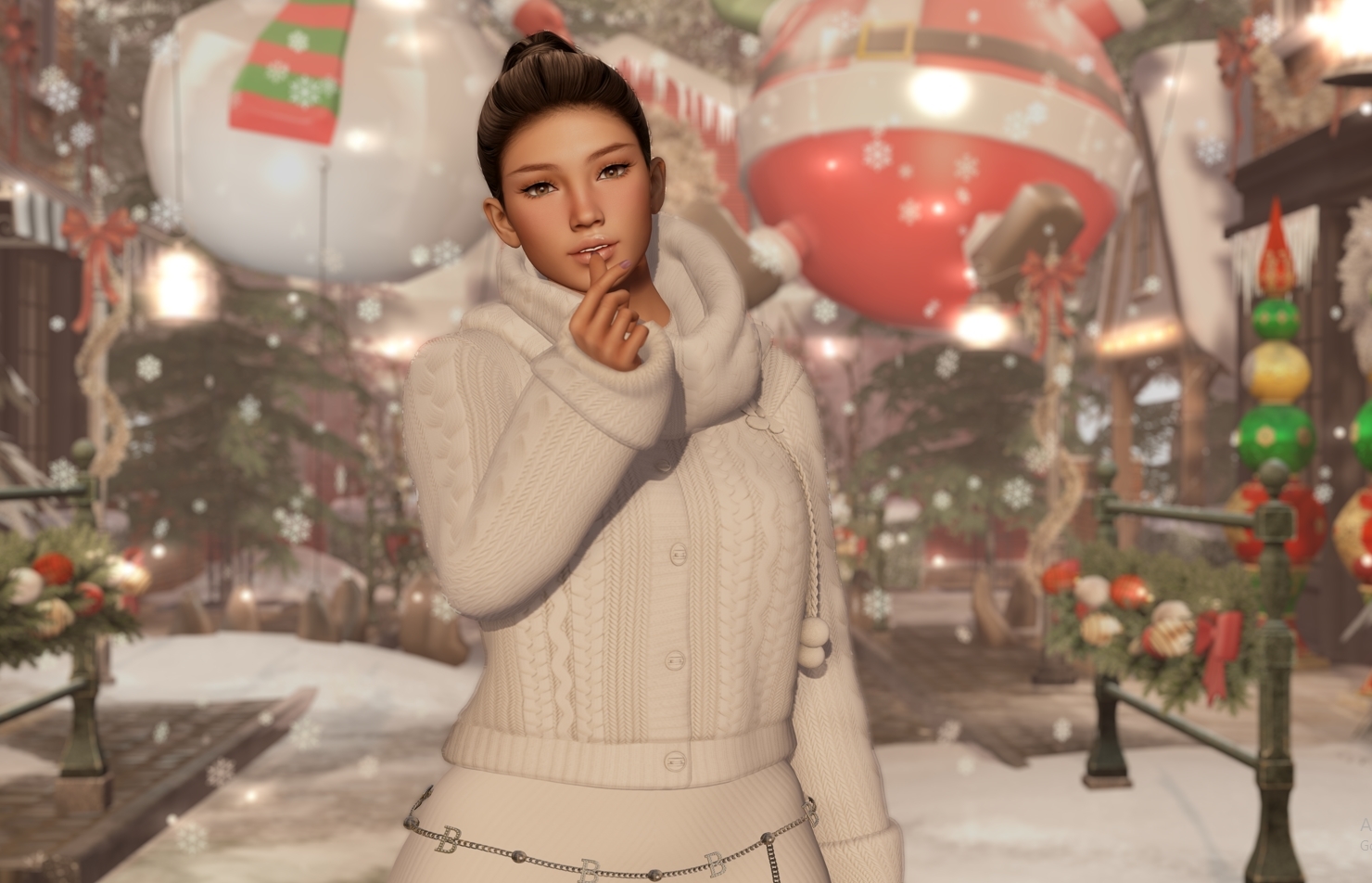 I still have this scene in tact in my inventory so if any of you fine travelers of the blogosphere would like an already built background for your own portrait, let me know!
We shall be happy to rez for you! Happy Friday findings! 9 days left!
---
@Collabor88 Dec. 2022
NOMAD // Inflatable Santa Decor
NOMAD // Inflatable Snowman Decor
Barnesworth Anubis [ba] visby cottage – snowcap
Barnesworth Anubis [ba] visby cottage
+Half-Deer+ Floating Decor Snow – Square
@Kustom9 Dec. 2022
Pitaya – Petit Cabin (light w snow)
Pitaya – Petit Cabin (dark w snow)
@Tannenbaum 2022
*HEXtraordinary* Yule Bauble Topiary
@FaMESHed Dec. 2022
Trompe Loeil – Stellan Lamp Post
---
FINCA – Garland ribbon used red
FINCA – Snowy Spiral garland M lighted
FINCA – Snowy Curved garland L lighted
FINCA – Snowy Wreath uneven garland lighted
Oh Deer! Town Square long pavement
Oh Deer! Town Square cobble
Dahlia – Bakery – Awning
NOMAD // Icicles
–ANHELO-M22FL-16BGA :: railing for street
Botanical – White Fir Wreath
+Half-Deer+ Christmas Garland – Traditional
dust bunny . string lights . colored
[Harshlands] Fir Tree (Snowy)
Dysfunctionality Snow Dust & Piles
Botanical – Boxwood Hedge
Botanical – Douglas Fir
Botanical – Street Tree Grate
Botanical – Street Tree Guard
Botanical Wrought Iron and Brick Privacy Fence
Cube Republic Douglas Firs
LOVE – EVERCHANGE FOREST
Ex Machina Soho Buildings
---
I am wearing-
Bauhaus' Joyce Set (Sweater, Leggings, Belt) available @C88
Stealthic's – Lethal Hair-Did in Ombre
and Korean Girl/Heart Pose by MP Poses
Windlight by Battlescars – Nature 3.1