A life, a sparkle in your eyes, its heaven coming through..
All things merry and bright, and beautiful can be found at several winter shopping events on the grid!
Do put on some warm clothes, comfy shoes, and bring a BIG bag! It's gonna be a long, but fulfilling day. Here's what we look like without editing if you're curious.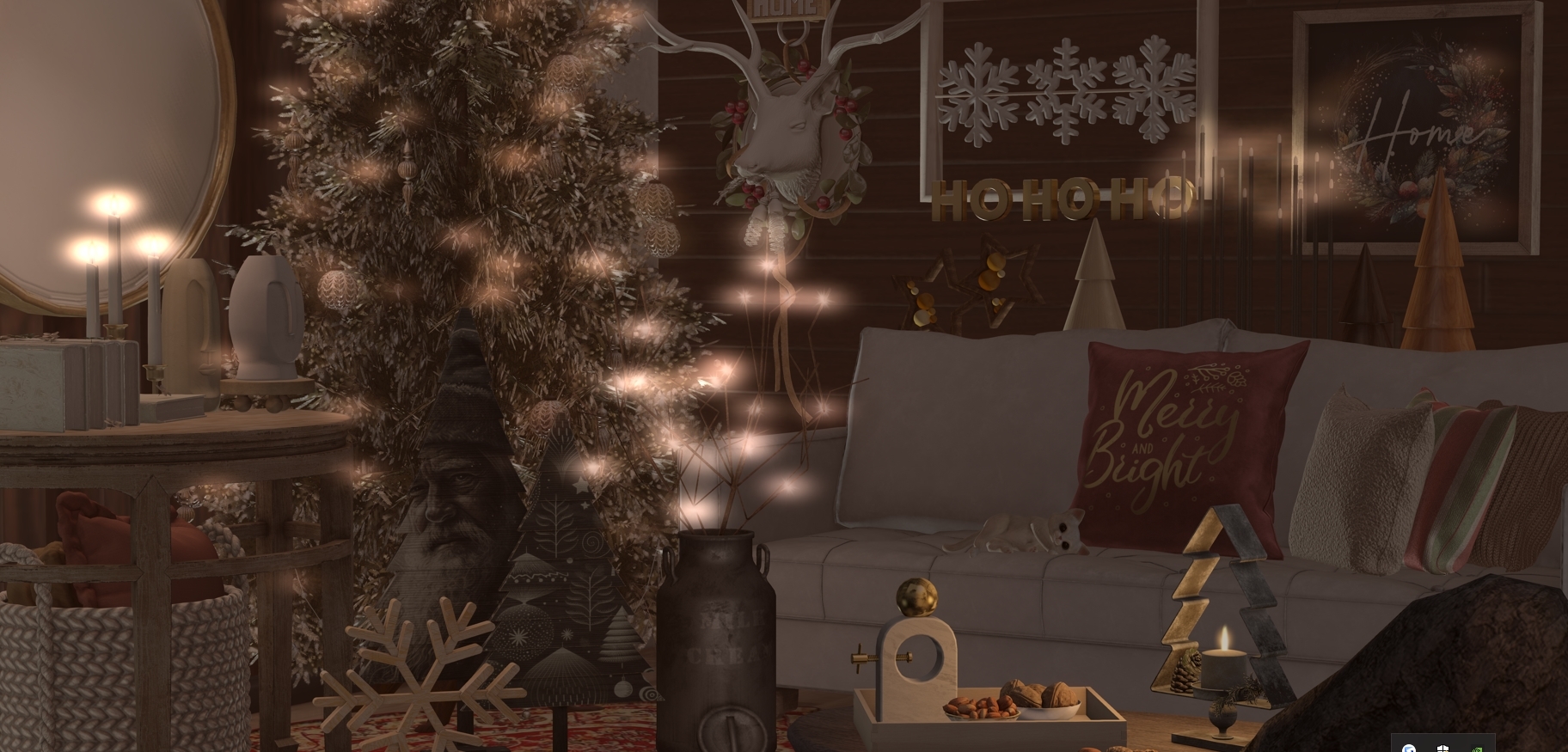 Sometimes, I just like to add a little oomph just so my eyes can see. Do ping me if you have any questions my fellow astronaut!
---
@Collabor88 Dec. 2022
DISORDERLY. / Snowy Winter / Snowflake Frame / White
Fancy Decor: Noyer Nutcracker
Fancy Decor: Noyer Pecan Nut Dish
Fancy Decor: Noyer Walnut Dish
Fancy Decor: Noyer Cracked Walnut
Fancy Decor: Noyer Loose Pecans
Fancy Decor: Noyer Wooden Tray
Fancy Decor: Noyer Wooden Christmas Trees
Consignment [Con.] Lana Deer wall lamp – light v2
@The Mens Dept
FINCA – Gregory Couch White Leather
@The Arcade
{anc} Lumiere / Christmas tree RARE
@SL Holiday Shop & Hop
Dahlia – I'll Be Home – Glitter Frame 2
Fancy Decor: Ho Ho Ho Words – Gold
GOOSE – Milkjug with lights
MADRAS Yule Wooden Tree 09
MADRAS Yule Wooden Tree 10
@I'll Be Home for Christmas (Gifts!)
MADRAS Christmas Candle Decor Snow
@New Ones
::NH:: Vintage Books (white version)
@The Fifty
Avani Caique Collection Ceramic Face Vase Round
Avani Caique Collection Ceramic Face Vase Tall
Avani Caique Collection Simple Footed Riser Large
Avani Caique Collection Reclaimed Demilune Table
@Tannenbaum
DISORDERLY. / Standing Stars / Double / Gold
@Uber
Trompe Loeil – Cilje Modern Ranch
---
FINCA – Door wreath GG – home white (group gift)
Dahlia – Sienna – Candle Trio – Gold
Dahlia – Sienna – Pillows In Basket – Cranberry
Dahlia – Sienna – Round Mirror – Gold
ZAKER : Ginette Pillows
Fancy Decor: Merry & Bright Throw Pillow
[Tangsai] Isle Table
Pitaya – Round Rug – Red
HEXtraordinary* White Kitten – Wanderer