Ahh but it isn't a treat without you here!
Farmers Market Winter edition is in full swing, have you shopped the shops yet?
So many great finds this round, like Bee's That Way' Orange & Cranberry ornament series, a few tasties from Dahlia/Dauntless, and Thor! The whole spicy Christmas motif is giving "where is my cocktail" vibes though…
Just for fun, here is a screenshot of my unedited version: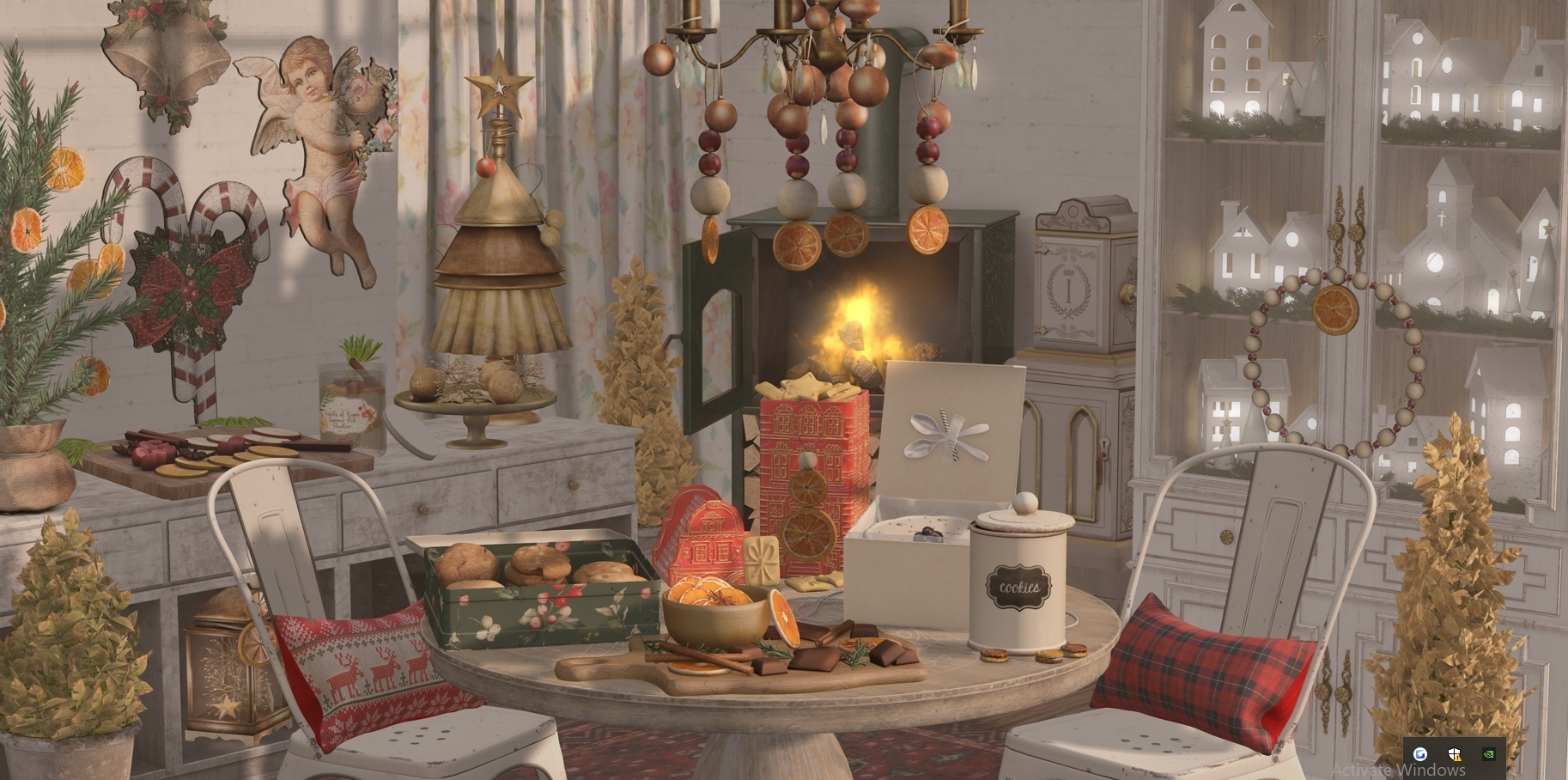 Still Cozey, just less filtered.
---
@Farmers Market
Dahlia X DAUNTLESS – Holiday Cakes – Naughty
..::THOR::.. Handmade Cookies
BTW – Scents of Home Prep Board
BTW – Scents of Home Jar
BTW – Dried Orange & Cranberry Wreath
BTW – Dried Orange & Cranberry Dangle Ornament
BTW – Dried Orange & Cranberry Snowman Ornament
ZAKER : Ginette Console WHITE
@The Fifty
Pitaya – Bushes collection
@Tannenbaum
Pitaya – Metal Wall Piece – Candy Cane
Pitaya – Metal Wall Piece – Cherub
Pitaya – Metal Wall Piece – Bells
@Kustom9
DISORDERLY. / Aromatic Autumn / Bowl Board / Light
---
Pitaya – Holliday Hutch White
KraftWork Grasmere Collection . Cushion Xmas
Myrrine 06 Vintage Christmas – tin tree
Myrrine 03 Vintage Christmas – decor tray
Myrrine 05 Vintage Christmas – lantern
Myrrine 09 Vintage Christmas – chandelier
{vespertine} – shortbread cookie townhouse dispenser / red
..::THOR::.. Metal Chair – White
..::THOR::.. Farmhouse Rustic Table – mandala
..::THOR::.. Cookies Jar
Soy. Small Fir tree with Dried Orange
Soy. Wood Stove [Green]
[ContraptioN] Music Box
:HAIKEI: Classic Rug
Mudhoney Drapes