I see ocean, l see desert, I see the world.
Everything's, the same thing, with a different name. It's life again.
---
Sharing is caring! And I care, that you get at least 1.2% of the inspo, that I share, and are armed with a decent shopping list for your virtual home.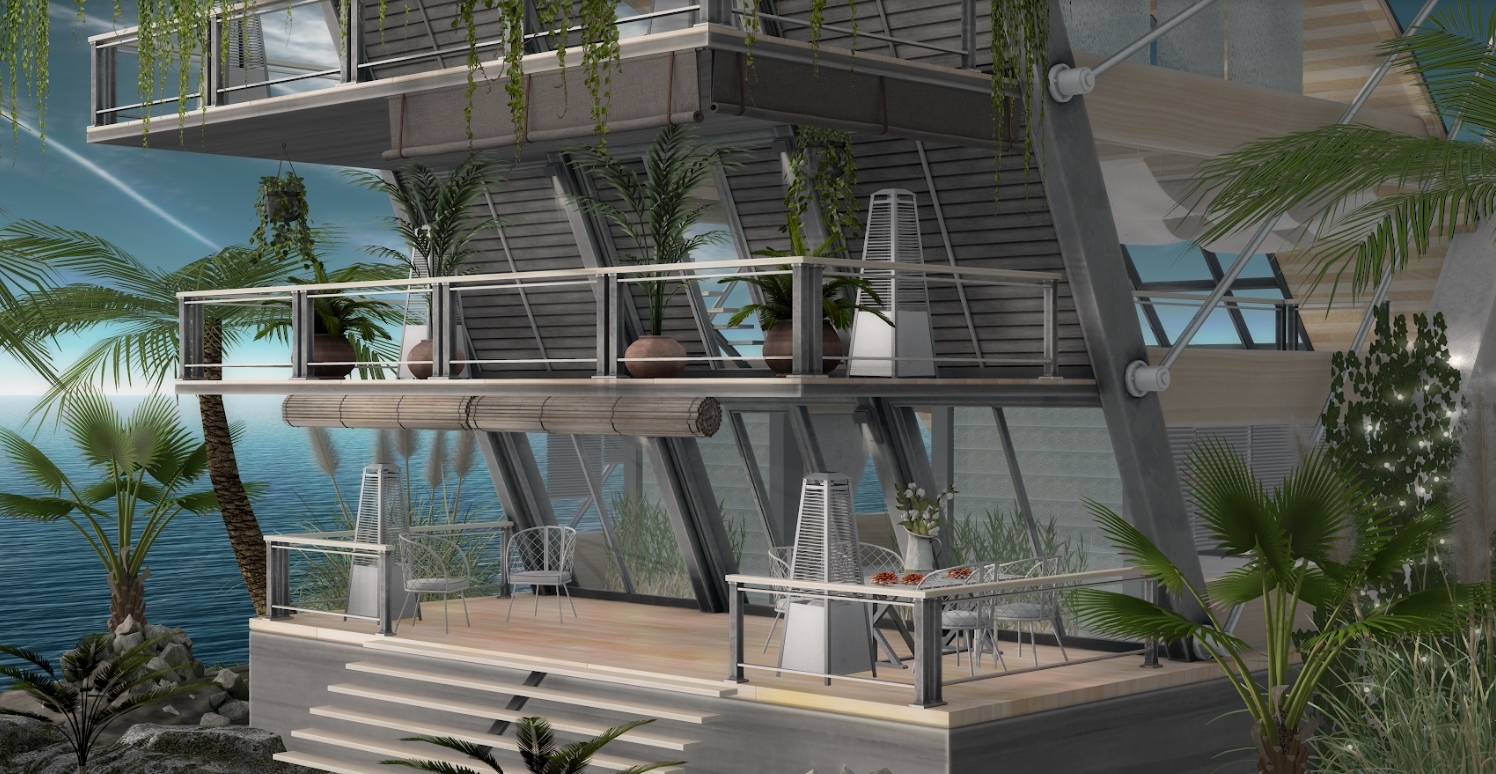 The Akir Wave Ranch from Trompe Loeil, is out now for Alpha event. The Dock & Base are modifiable by the way if you want to just settle it in the ground or use your own landscaping.
It is a whopping 3 stories high too, and the profile it makes against any shoreline is… massive 😉 In a good way! Do check out the demo in world as well as the credits below.
I guess this was my last summer hurrah after all! As always, I'm just a ping away if you need a shopping buddy!
---
---
*KraftWork Bonus Palm
*KraftWork Accordion Blinds
*Cube Republic Fan Palm
*Cube Republic Pampas Grass
tarte. english ivy
*HISA – Rocky heights – Stone Pile
Skye EPIC Cliff
(Fundati) Beach Dunes
*Dahlia X MADRAS – Praiano Chair, Table
DJ / SF Patio Heater – White
Compulsion Plants
22769 – Hanging Plants
*AB+KW+Pitaya . Nordic Cottage . Bedroom Rolled Blind
Soy. Reed Screen [Sudare] Light -Rolled
*Elm. Lane Yoga Studio: Draped Cloth
*Sequel – Divider Walls