Its looking a lot brighter longer around here which means summer's on its way!
Or already here for some of ya'll.
Finca's Tulum Hammock House is a wonderful testament to Eithel Fizzle's creativity and imagination. I love how open this patio is and the layout still gives some room for definition if you want to separate the spaces.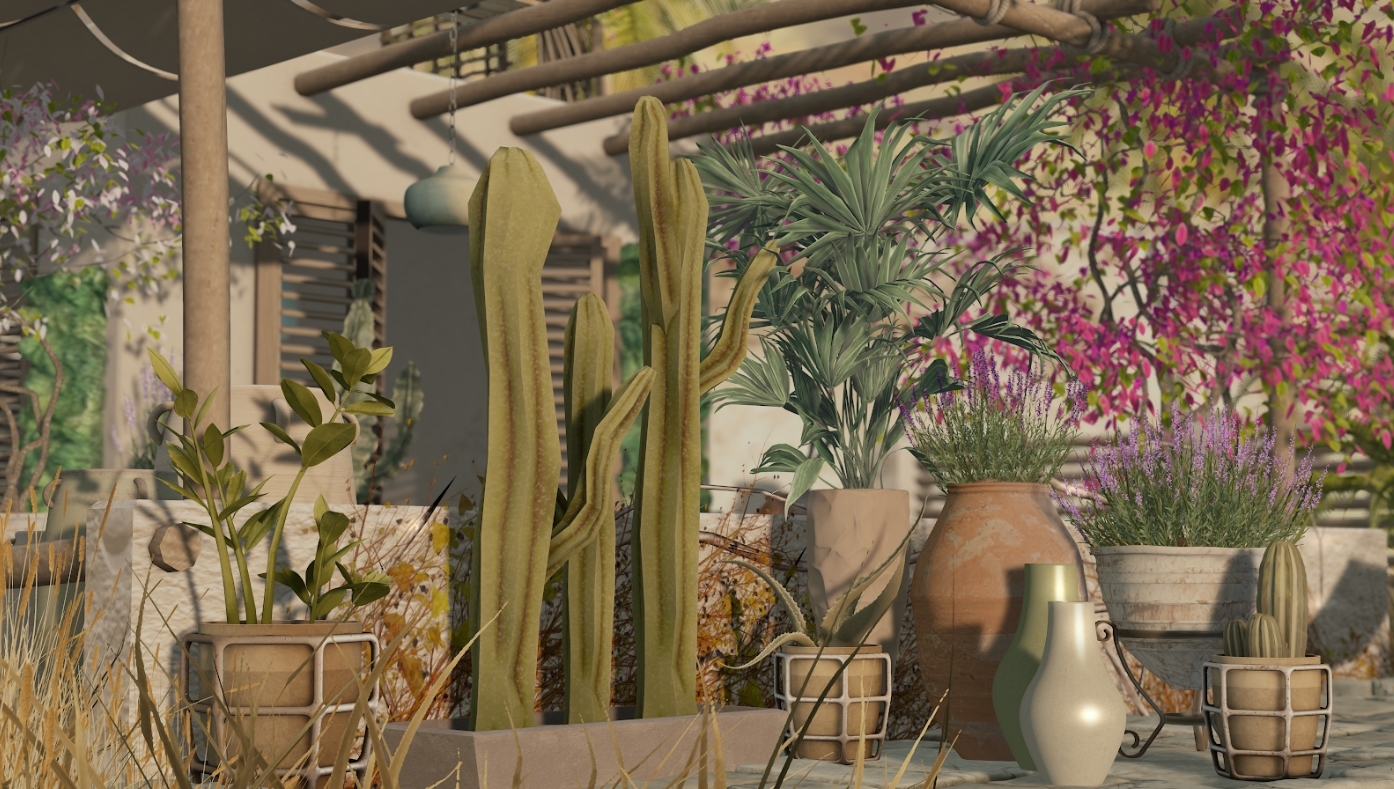 Also included Soul2Soul's latest release for Cosmo, there are 6 pots with various lavender & bougainvillea  plants with optional colors. Switching up the colors are probably the best part of setting up a scene!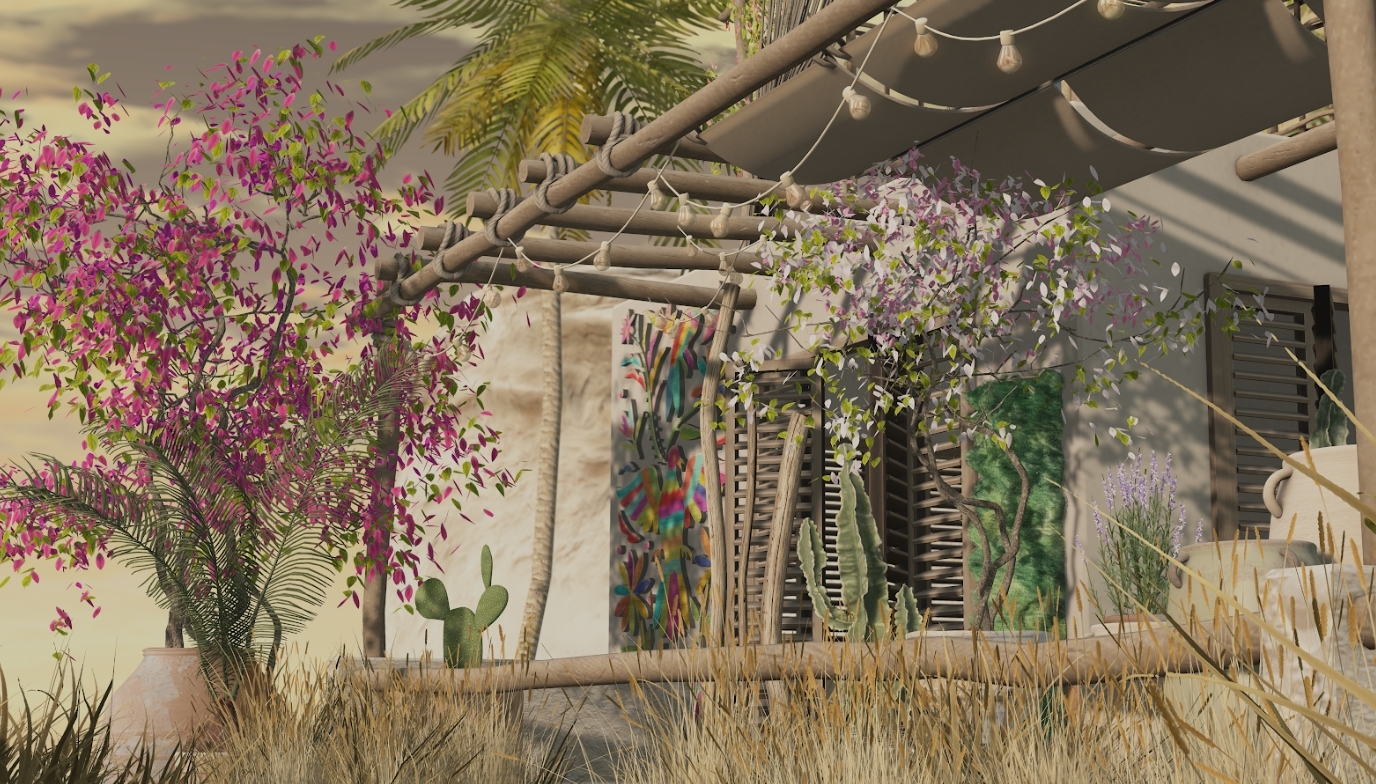 Grass, foliage, natureeee! Don't ever be afraid to go overboard as much as your graphics card can handle when filling your scene with plants. A bit of salad is good for the photography bones.
Do peruse the credits for the details!
---
@Arcade June 2022
1. FINCA – Tulum Palm
2. FINCA – Tulum Cactus
3. FINCA – Tulum Wall Art
4. FINCA Tulum Fence A,B,C
5. FINCA Tulum Bougambiglia LLOD
6. FINCA – Tulum Shade
7. FINCA – Tulum Green Vase
8. FINCA – Tulum Natural Vase
9. FINCA – Tulum Plant A,B,C
10. FINCA – Tulum Pergola
11. FINCA Tulum Hammock SET A1 PG
16. FINCA Tulum House light SET A,B
17. FINCA – Tulum Hammock House RARE
(Total in Pack- 32)
(mod/trans – single items)
(copy/mod – fatpack)
@Cosmo June 13th-25th
Soul2Soul. Provence Lavender Pot A
Soul2Soul. Provence Lavender Pot B
Soul2Soul. Provence Lavender Pot C
Soul2Soul. Provence Bougainvillea Pot A
Soul2Soul. Provence Bougainvillea Pot B
Soul2Soul. Provence Bougainvillea Pot C
Other goodies-
FINCA – Sand Fence side (main store sale)
FINCA – Sand Fence Lamp
FINCA – Sand Fence door R
FINCA – Sand Fence column E
FINCA – Sand Fence middle A
dust bunny . moss rugs . dark . rectangle
dust bunny . desert dreams cacti . style e . shade 2
dust bunny . desert dreams cacti . style e . shade 1
dust bunny . potted sago palm
dust bunny . paradise plants . fan palm
Concept} 05.Botanic. Pots
Concept} 13. Visual. Rope Curtain
Concept} 08. Bali Panel S
Concept} 02. Visual Beach 1 – RARE
Concept} 01. Visual Beach 2 – RARE
Concept} 04. Visual Cactus
Concept} 03. Visual Ceramics
Concept} 06. Dunas woods
Bazar Living room-floor plant
Skye Wild Grass Type 2 dry
Las Islas Naimesh Dry Grass
Las Islas Sandslide
Las Islas Sandpatch
Stormwood: Roman Paving Stone
Stormwood: Roman Paving Stone Curb