My open roof kitchen concept makes for decent ventilation.
K, I went a little over board with the sun slider but thankfully the produce survived. Lots of things to pick through today, but I promise the supply won't end. Do be sure to peruse ye ole creditos for information.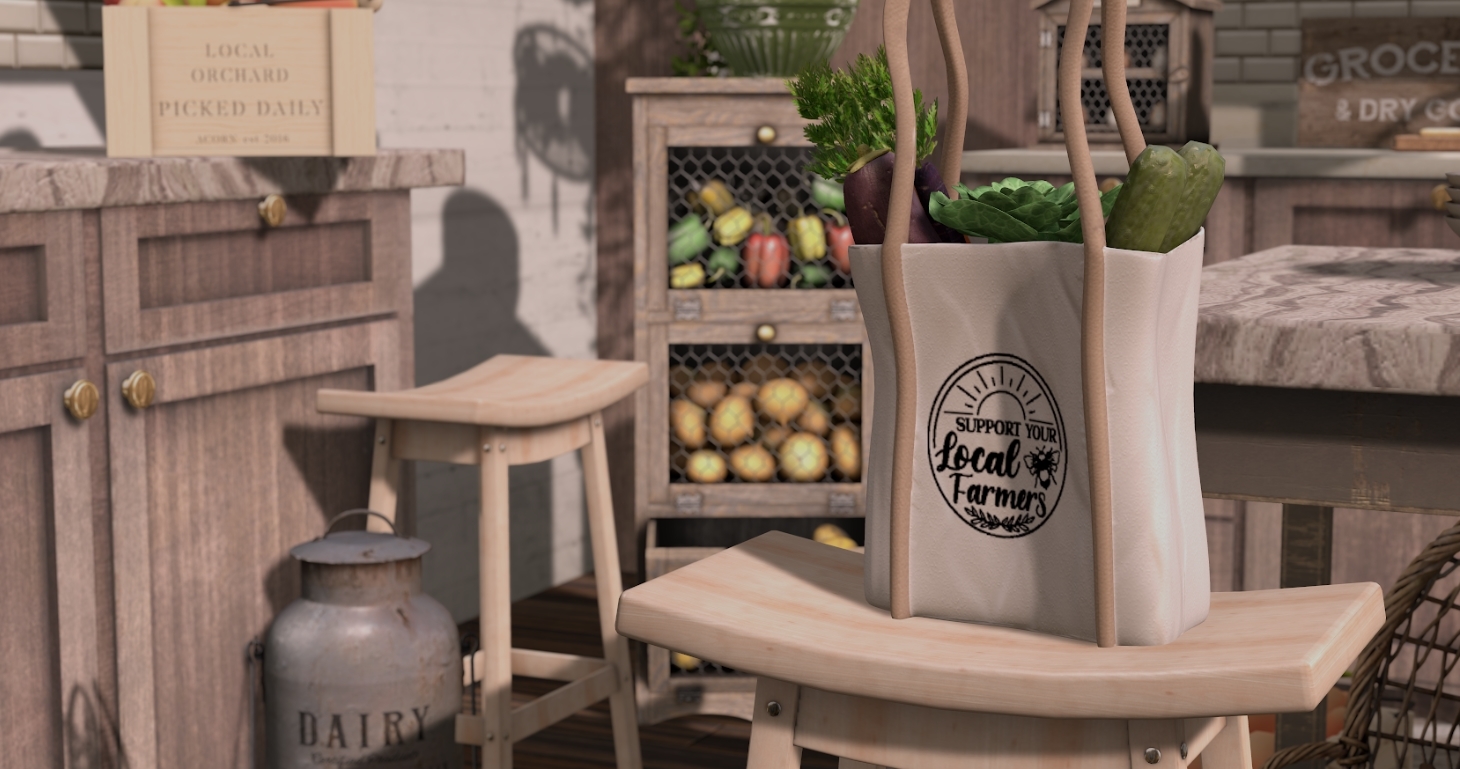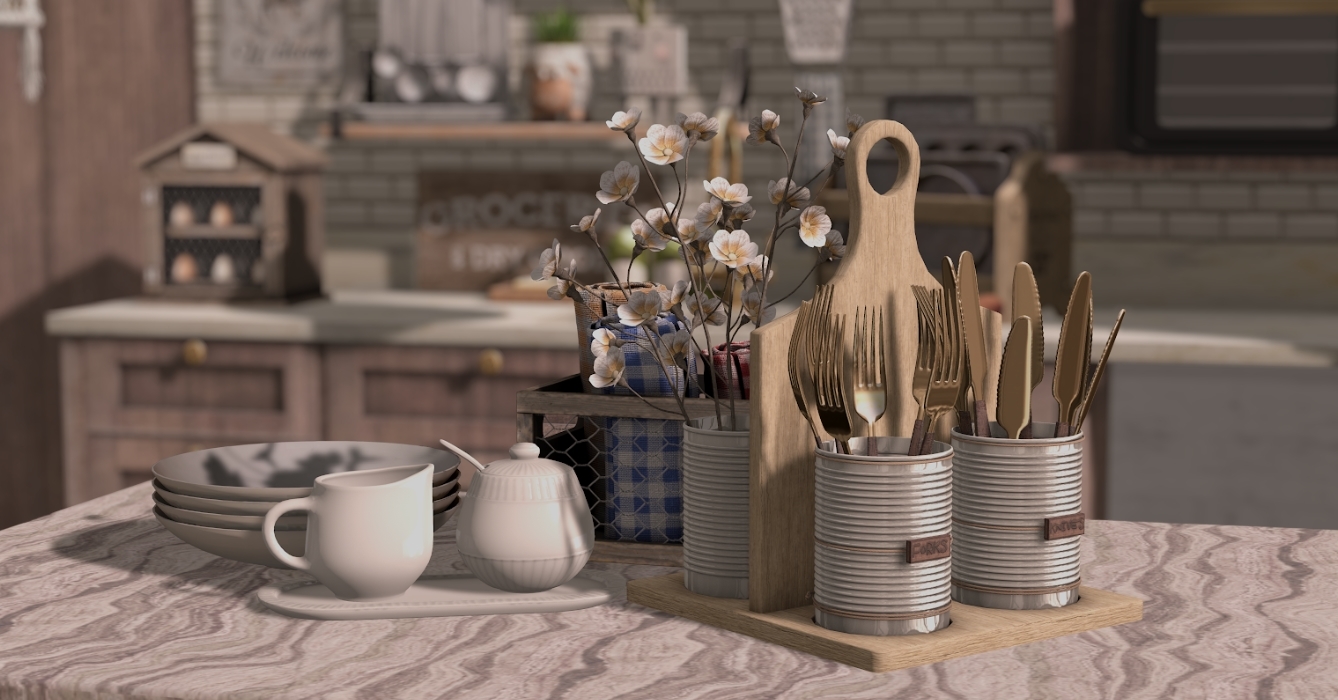 Thank you for continuing to visit us, me, here at Cozey. With summer looming, I mean arriving! There are pages and pages of home decor blogs I am sure you will find around the grid to give you that inspo you need to get a head start.
Here are some of my faves from this week. Check them out ❤
Voda Poolside (by Blair Lockheart)
Let the Summer Begin (by Malina Freera)
Under the stillness of an Old Oak (by Neri)
---
{YD} Cozy Mini Kitchen – Contemporary Kitchen Cabinet RARE
{YD} Cozy Mini Kitchen – Shelves 2 Models
{YD} Cozy Mini Kitchen – Kitchen Storage Container Set
{YD} Cozy Mini Kitchen – Glass Bottles
{YD} Cozy Mini Kitchen – Happy vase of cactus
{YD} Cozy Mini Kitchen – Colored Bowls
{YD} Cozy Mini Kitchen – Bench
{YD} Cozy Mini Kitchen – Stacked dishes
{YD} Cozy Mini Kitchen – Black Oven
{YD} Cozy Mini Kitchen – Sugar tray
BROKEN ARROWS – Farm Life – Milk Can – Rusty
BROKEN ARROWS – Farm Life – Crate of Baking Sheets – White Wood
BROKEN ARROWS – Farm Life – Grater & Spoons – White
BROKEN ARROWS – Farm Life – Spoon Hanger – White
BROKEN ARROWS – Farm Life – Welcome Sign – White
14.[Cinoe] Cleaning the mind – Liquid soap
13.[Cinoe] Cleaning the mind – Bar soap
1.[Cinoe] Cleaning the mind – Stick broom
@Farmer's Market
[IK] Grandma Kitchen Storage Set – Eggs
[IK] Grandma Kitchen Storage Set – Vegetables
[IK] Grandma Kitchen Storage Set – Tableclothes
BROKEN ARROWS – Milk Bottle Holder
{YD}Silverware Holder – Pure
Hearth – Farmers Market Bag (Local)
[Merak] – Strawberry Basket
[Merak] – Bananas Basket
ACORN Orchard Box -Apricots
ACORN Double Crate -Picked Daily
ACORN Orchard Box -Peaches
ACORN Orchard Box -Plums
KraftWork Rustic Farm Vegetables Wall Rack
MADRAS Sheep Vase White
Other items-
Soul2Soul. Rustic Chic Kitchen Light – Fatpack
Soul2Soul. Rustic Chic Kitchen Dessert Plates
Soul2Soul. Rustic Chic Kitchen Bins
BROKEN ARROWS – Anne Kitchen – Cabinet (Worn/Porc)
{YD} Rustic Kitchen – Island Table
{YD} Rustic Kitchen – Fridge
PILOT – Round Woven Rug [Texture Change]
HISA – Hanging vines
[Brixley] farmhouse kitchen – frames decor
tarte. hanging trailing jade plant
dust bunny . tiered hanging baskets . white