She's a dainty one, but spicy, and her spells can be a bit dicey.
But her heart is in the right place, and warm all over like the golden sun blaze.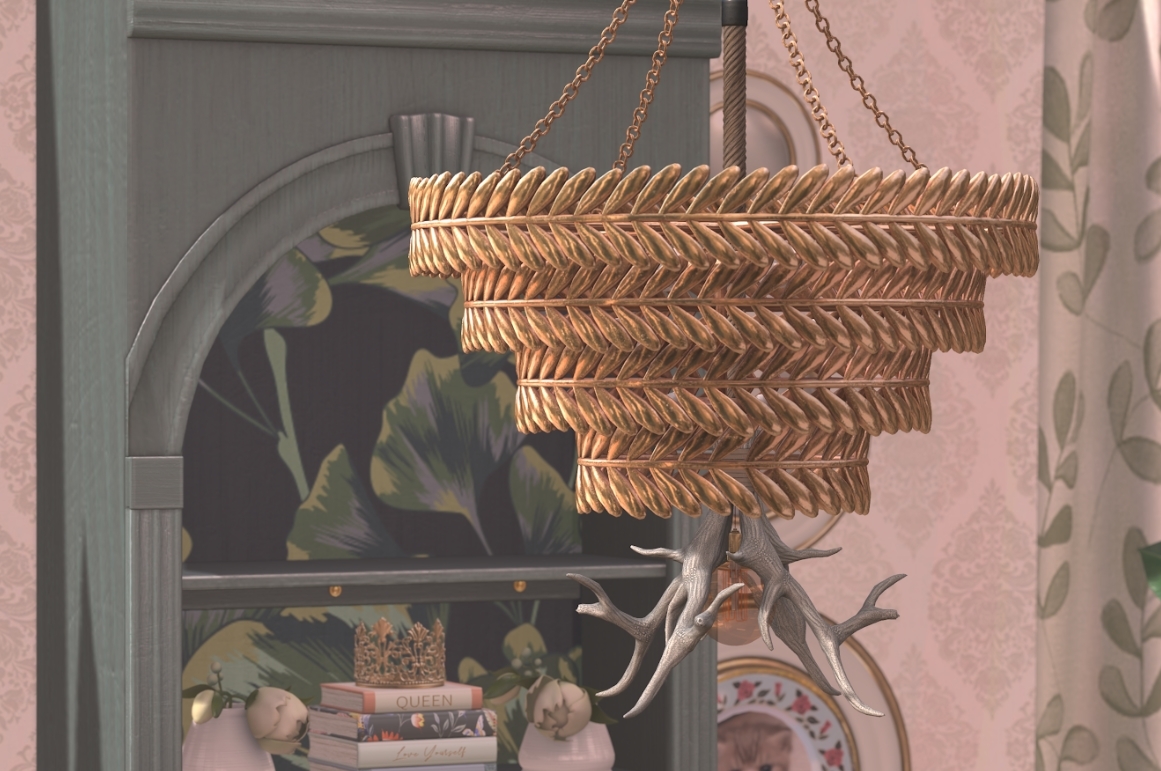 And if you happen to see a straying kitty, please walk on with ne'er a pity.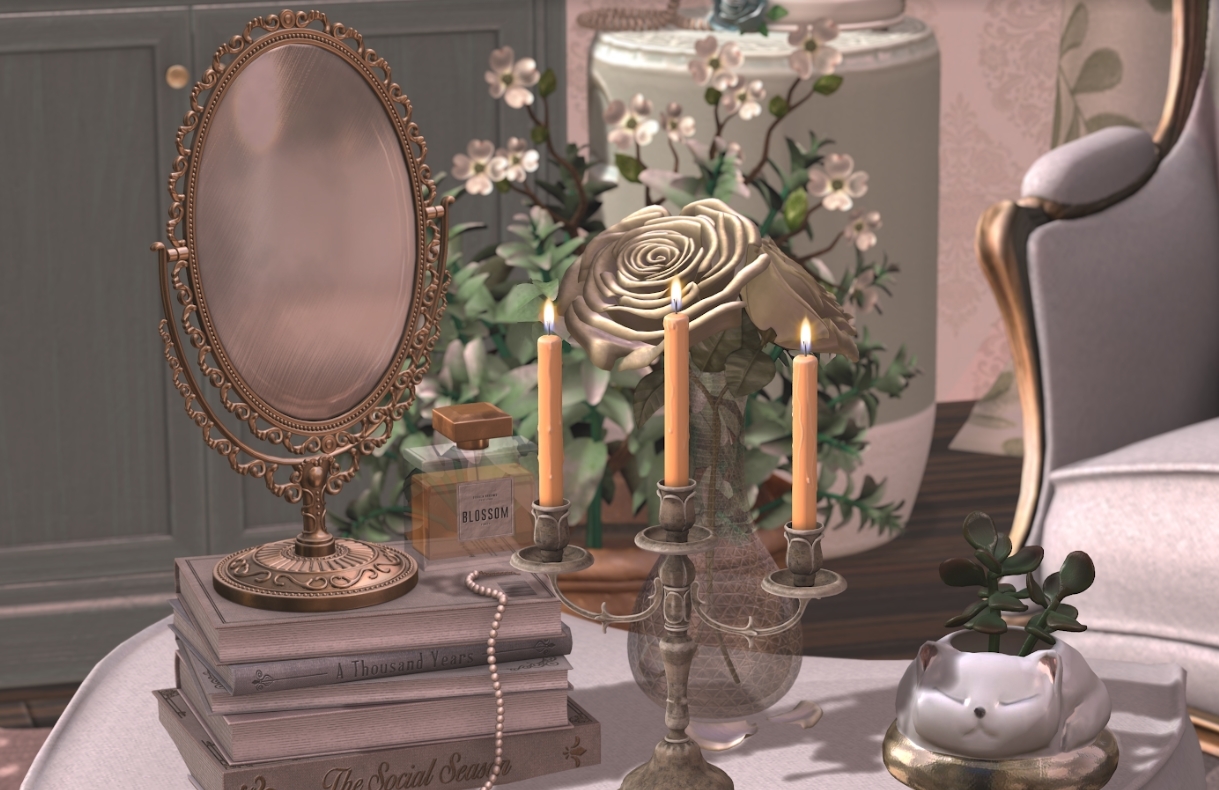 For in her smart eyes and calico covering, is the dainty, spicy, dicey magical underling.
---
@Collabor88
Kalopsia – Liz's Armchair
Kalopsia – Liz's Ottoman
Kalopsia – Liz's Rug
+Half-Deer+ Flower Bonsai Tree – Pale
BROKEN ARROWS – Daphne – Charming Mess – Golden
BROKEN ARROWS – Daphne – Roses – White
BROKEN ARROWS – Daphne – Perfume
Elm. Haley Chandelier ~ Gold
@FaMESHed
MudHoney Paxton Lumbar Pillow
MudHoney Paxton Pillow
MADRAS Capra Horn Hanging Light White
MADRAS Capra Statue White Stone
MADRAS Capra Cactus White
@Witchcraft & Wizardry
{ MoonPhase } Moving Kitty Plates_Blue_1
.::IDK::. Candle holder
DFS Stuffy – Sassparello Mandrake (W&W May 2022)
Fireheart-Romanian Longhorn Dragon Egg
Other goods-
Dahlia – Olivia – Rug
Dahlia – Beth – Stay In Your Lane Print – Words – Gold
Dahlia – Denmark – Triple Mirror – White
Dahlia – Joy – Lucky Kitten Planter – White 12 C/M
Dahlia – Holly – Rotary Phone – White 16
Dahlia – High Tide – Side Table – Mint
Dahlia – Clarina – Bud Vase – Cream
Dahlia – Heather – Queen Book Stack
Dahlia – Binx – Book Stack – Join Coven
Dahlia – Stassi – Jade Plant – White
Dahlia & KraftWork . Jora Collection . Decorative Vases
Dahlia – Gokotta – Cushion – Blue 7
Elm. Lena Bookshelf ~ Single
Pitaya – Devil's Ivy Plant – floor
Ariskea[Nicola] MInt Plant
.random.Matter. – Moonchild Footstool – White/Gold
*HEXtraordinary* White Dogwood Branch
*HEXtraordinary* Brass Gryphon Statue
*HEXtraordinary* Brass Reindeer Antler Candle
tarte. draped curtain (leaves)
tarte. ficus elastica
*AF* Houseplant Spathiphyllum
JIAN Kitten Collection :: Static (Snuggle Pile)
[PM]Pixel Mode – Long Drape
NOMAD // Lily of the Valley Vase
{moss&mink} Velina Plant
Tartessos Arts TA Sensation Dracaena Plant