Today is a day for sweet tidings, great big hugs, and a deep abiding sense of gratitude.
Dahlia's Social Season collection is available exclusively at Collabor88 and it is all, entirely, delectable. You say delicious and I'll say, dispenser!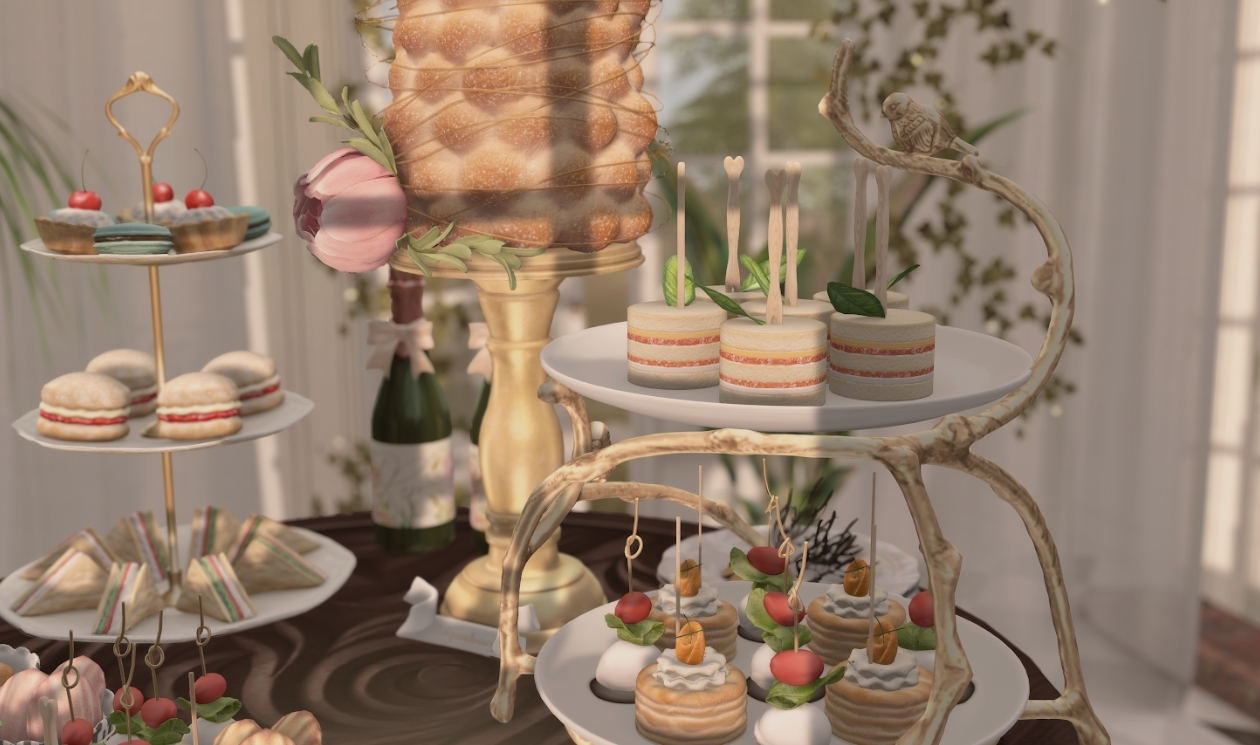 So many to hold in the palm of your hand! Try the demo in world just for kicks, and a snack while you're shopping! The unique detailing of the savory tray, has got my brain going in reloading circles, because wow!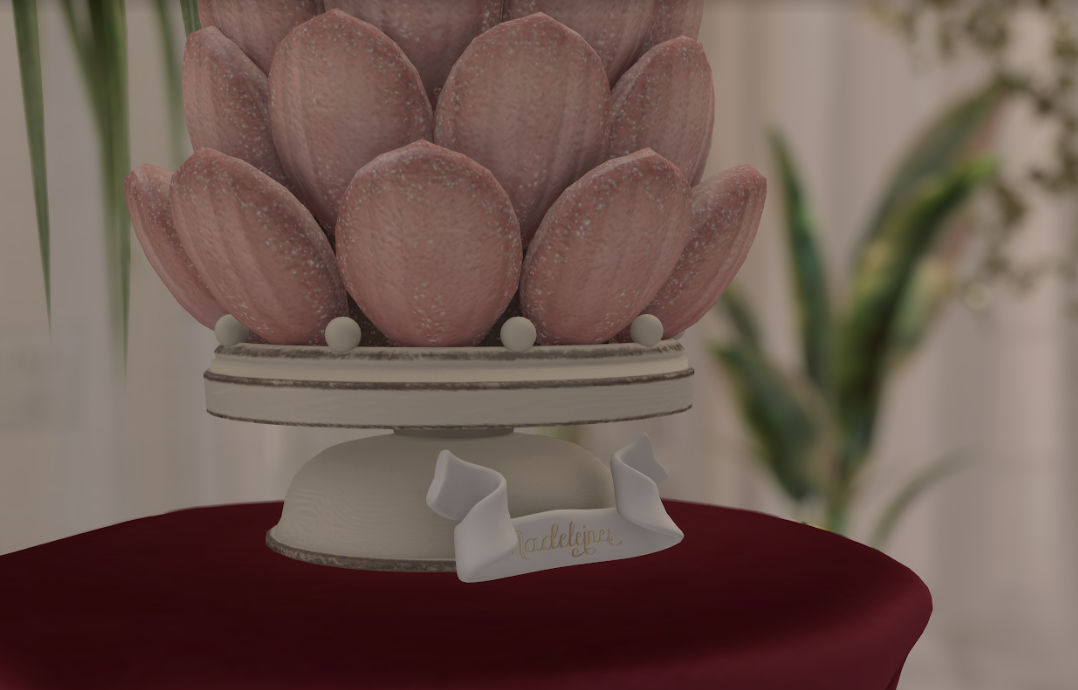 And look at the cutey patootie tags! And little sugar sprinkles on the madeleines! I could go on but there's a teleport waiting for your eager hands!
It is such a nice day to share with you fellow traveler, and I hope & pray you a safe one.
---
@Collabor88 May 2022
Dahlia Social Season Set
Dahlia – Social Season – Madeleines – Strawberry – Dispenser
Dahlia – Social Season – Madeleines – Matcha – Dispenser
Dahlia – Social Season – Croquembouche – Gold – Dispenser
Dahlia – Social Season – Savory Hoerderves – Gold – Dispenser
Dahlia – Social Season – Croquembouche Cup Decor
Dahlia – Social Season – Madeleines Cup – Strawberry Decor
Dahlia – Social Season – Madeleines Cup – Vanilla Decor
Dahlia – Social Season – Madeleines Cup – Chocolate Decor
Dahlia – Social Season – Madeleines Cup – Matcha Decor
Dahlia – Social Season – Sandwich
Dahlia – Social Season – Salmon
Dahlia – Social Season – Caprese
Barnesworth Anubis orangery
MADRAS Yasmeen Arch Decor
Other goods-
Dahlia – Julia – Tall Frame – Cream
Dahlia – Cora's Champagne – Champagne Ice Bucket – Brut
Dahlia – Malarkey – Ice Bucket
Dahlia – Cora's Champagne – Cocktail Table – Gold
Dahlia – Posh – Champagne Bottles – Dispenser
Dahlia – Liam – Long Tray – Gold
Dahlia – Holly – High Tea Tray Dispenser
SAYO – Century Round Table
SAYO – Century Sofa – Pouf – A
SAYO – Glitz Collection – Round Draped Bar Table
[ keke ] glitter chandelier . gold
[PM]Pixel Mode – Long Drape white sheer
:HAIKEI: Classic Rug_1
Compulsion Plants
Elm. Alisa Bar Decor ~ Glassware
.FINCa – banana plant in pot
09 Fancy Decor + KraftWork Fete d'hiver: Dessert Plates