Well, I am definitely simping for spring in all its tenderness and sparkle.
Dahlia's latest release for Cupid Inc, is a gorgeous party cart with sooo manyyy additional party favors and treats, and perfect for any fancy occasion. Or just a treat for yourself.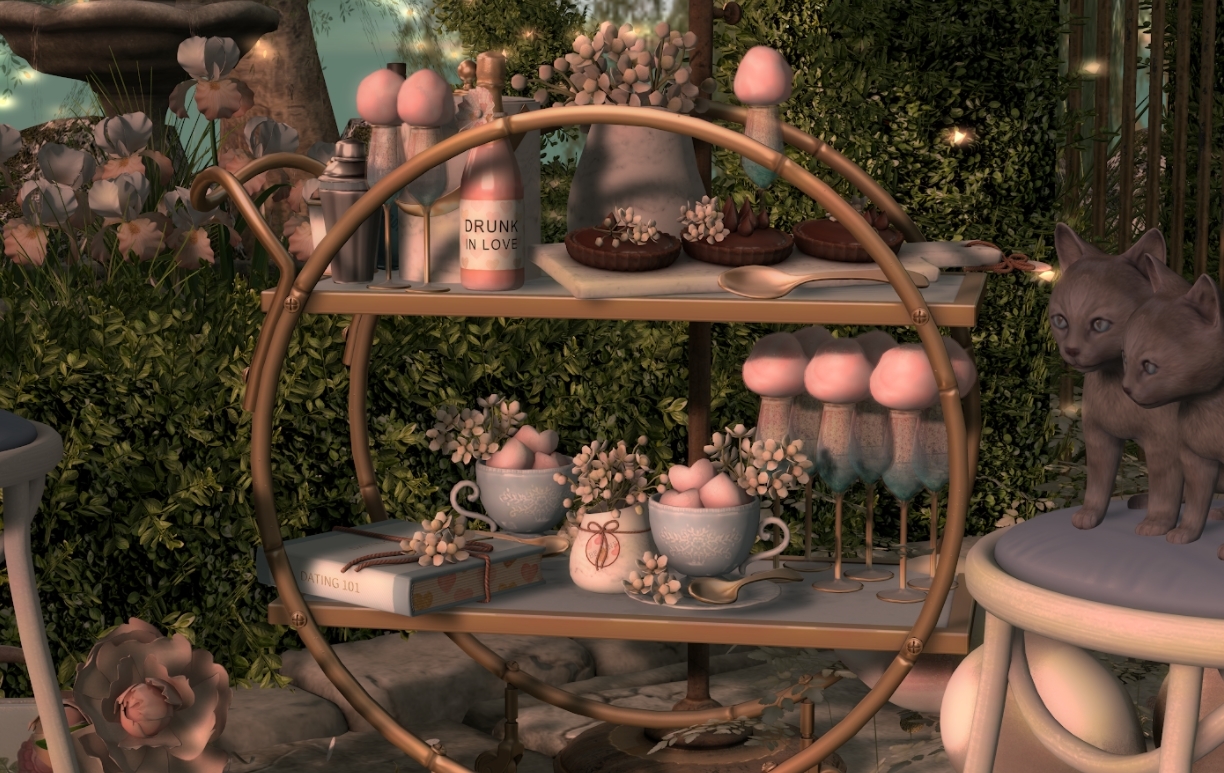 I could imagine this entire set up with a vanity table in the middle of a huge walk in closet.. actually that's a cool idea Wendz write that down!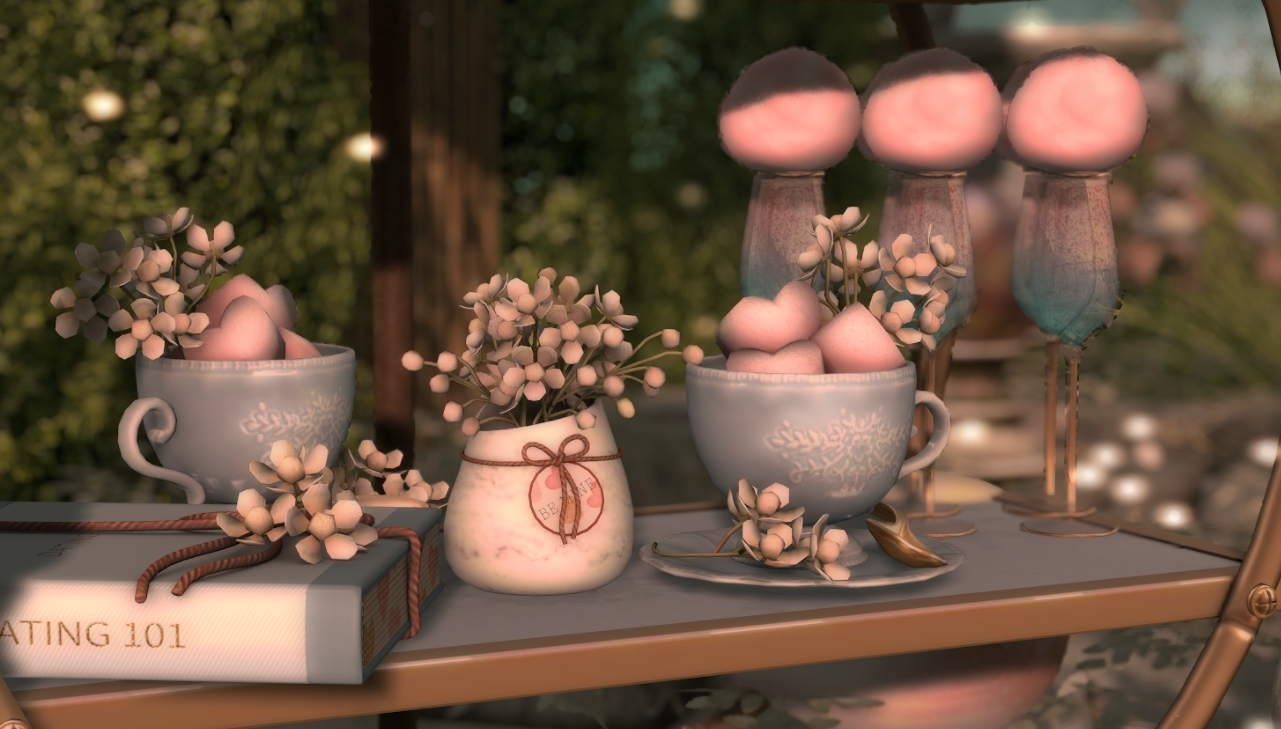 Anyhoosers, I lovingly placed more Dahlia in the landscaping as we should, as well as FINCA's latest update to her basic hedge set, the Versailles. There are now lighted versions with different shapes so do be sure to check the creds out for info.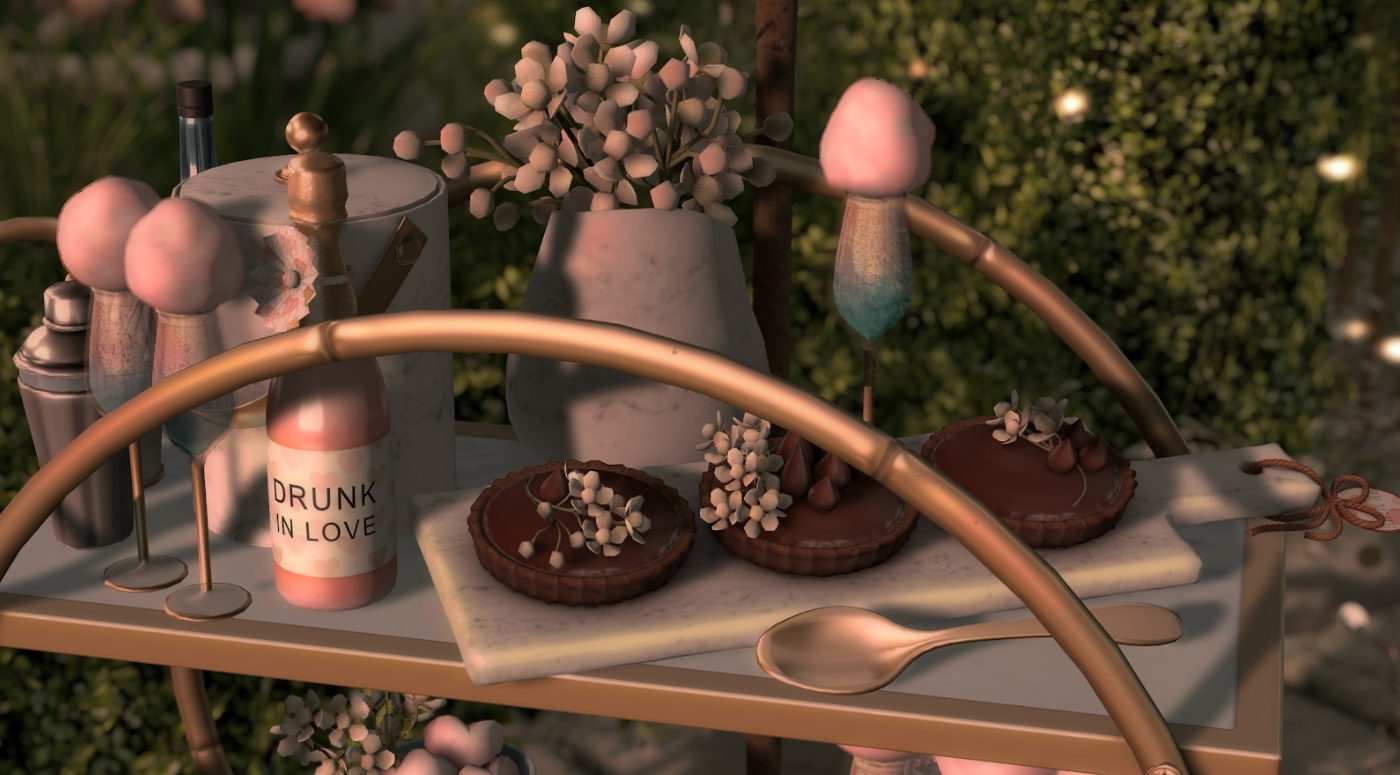 Hope the kitties don't get into the confetti! Have a great rest of your SL evening!
---
@Cupid Inc.
Dahlia – J'adore – Bar Cart – Gold
Dahlia – J'adore – Flowers
Dahlia – J'adore – Cotton Candy Champagne – Dispenser
Dahlia – J'adore – Chocolate Tart – DIspenser
Dahlia – J'adore – Spoon – Personal Hold
Dahlia – J'adore – Cotton Candy Champagne Glasses
Dahlia – J'adore – Marshmellows – 2
Dahlia – J'adore – Flowers – Be Mine
Dahlia – J'adore – Marshmellows -1
Dahlia – J'adore – Dating 101 Book
@ FINCA Mainstore Weekend Sale!
FINCA Versailles hedge pack
Click here to see entire set
@Cube Republic Mainstore
CR Bearded Iris
Other goods-
FINCA Enchanted tree forest lights
Dahlia – North Star – Trellis – Gold
Dahlia – Nohea – Parasol – Plain
Dahlia – Ravello – Fountain – Stone
Dahlia – Evelyn – Garden Gazing Ball – White
Dahlia – Evelyn – Birdbath – White
Dahlia – Clarina – Cafe Chair
Dahlia – Holly – Rotary Phone – White 16
Dahlia – Malta – Peonies – Warm 1Li
Dahlia – Vintage Memories – Tin Case – Blue
Dahlia – Emilia – Bunny Moss Teacup – Baby Blue
Dahlia – Vintage Memories – Blooming Flowers – Pink
tarte. pastel confetti (w lights) – ground
hive // celebration balloons C . silver
hive // celebration balloons floor . silver mix
{anc} Japanese parsley
Stormwood: Roman Paving Stone
*LODE* Decor – Hyacinth [white]