Happy Friday fellow SL blog travelers! Today we're focusing on, Avani!

"We are featuring a classically designed Slope Slipcovered Sofa, Louis Bergere style chair with optional stripes, Distressed Painted Side Table in two finishes, Patsy Table Lamp in two ceramic options, Floral Prints and Iron Tray Table in three wood finishes." – Avanti on Facebook
All items have mod/copy perms, and I have the rest of the goods below. I stuck with a simple layout today for my eyeballs needed the rest and going neutral/blanc always sets the mood up around here for more chaos I mean clutter, I mean decorating. Yes.
In other good news, YOU GUYS!! We made it to the official Second Life Facebook/Instagram Page! THANK YOU, for continuing to visit us here and keeping us company!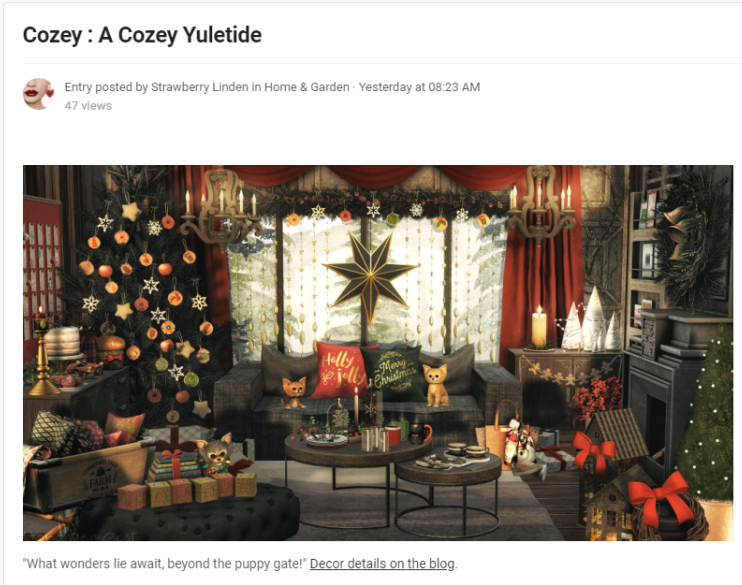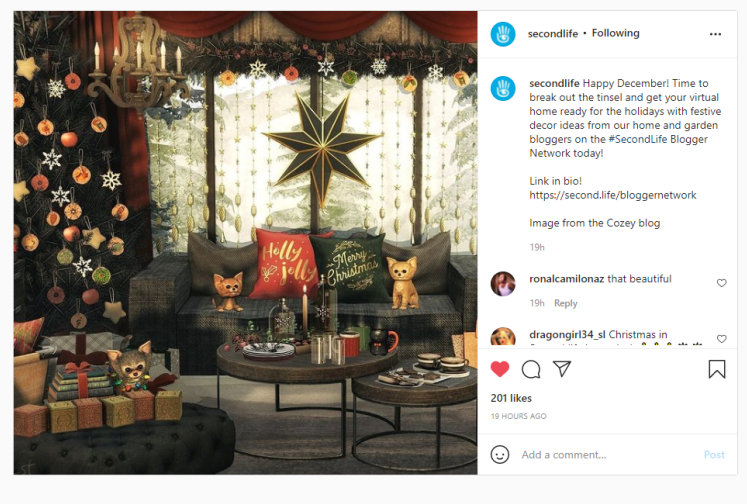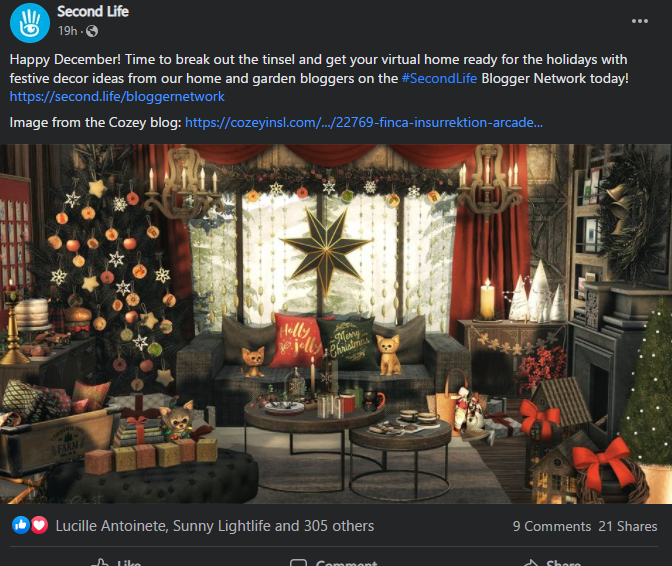 I sincerely hope you have a wonderful weekend, and if you're needing a great big hug, here is mine for keeps! 💜
---
@ Anthem December Event
*Avani Orono Collection
Avani Orono Collection Slope Slipcovered Sofa, PG All
Avani Orono Collection Iron Tray Table, Gray Oak
Avani Orono Collection Louis Bergere Chair, All
Avani Orono Collection Painted Side Table, Charcoal
Avani Orono Collection Patsy Table Lamp, White
Avani Orono Collection Artdec Chandelier, Charcoal
Avani Orono Collection Floral Drawings Horizontal
@Collabor88
Soy. Dried Plants Set [F]
@Hirajuku
CHAII Woven Basket – Llama
Other goods-
*Avani East Display Cabinet, Narrow
*KraftWork Pastel Candles . Decorative Candles White
MudHoney Talia Drapes
FINCA – tall areca in pot
FINCA – short areca in pot
CHAII Woven Basket – Llama
Fancy Decor: Capo Magazine Stack B
FD & Commoner: Indio Books
10 MADRAS Elephant Candle Holder
01 MADRAS Namo Rug
MADRAS Bradfield Stand & Wreath~ White
Bazar Traveler-Book&Clock
Apple Fall Cushion – Mud-cloth, Diamonds
Apple Fall Baby Fiddle Leaf
Nutmeg. Dreamy Pastels Paper Bin
5. Glam Affair – Deco Ball
{theosophy} Book Stack 2.0 (Vertical)
17 *YS&YS* Memories Books 01
17 *YS&YS* Memories Books 02